Through teamwork and collaboration the staff of Derfelt Elementary will inspire students to learn and succeed.
​
Derfelt Families,
Happy 2nd week of school! :)
​
Popsicle Day
August 19, 2022 3:11 PM to 3:30 PM
Popsicles will be on sale at the front of the school and the 3rd grade dismissal gate.
They are $1 each.
​
We are excited to see you at Open House,
Tuesday September 13, 2022 4:30-6:30pm
Come view projects in your child's classroom!
​
2022-2023 School Times
8:40am Students Allowed on Campus
8:49am Line Up Bell
8:50 am - 3:11 pm School Day (grades K-5)
9:00am Tardy Bell
3:11pm Dismissal - End of Instructional Day
Our Office will be closed for Summer Break June 17th- July 19th, 2022
Our office will reopen on July 20th
Office hours will be: 7:30am-4:00pm
​
Click here for our information letter that may help to answer any questions. We look forward to working with you and your children and having a great school year. As always, please reach out to the office if you need anything.
​
22-23 Grade Level Suggested Supply List
​
​
​
​
​
​
​
​
​
​
​
​
​
​
​
​
Get Your Student Ready for Kindergarten :)
Click on the calendar above for a larger view.
​
​
​
​
​
​
​
​
​
​
​
​
​
​
​
2022–2023 Voluntary Student Medical Insurance Brochures
Voluntary student medical insurance brochures for summer activities and the upcoming school year are currently available online. Hard copy brochures will not be delivered to each school site. All necessary information and online enrollment are available on the Web page
in the link below.
Click for More Information
​​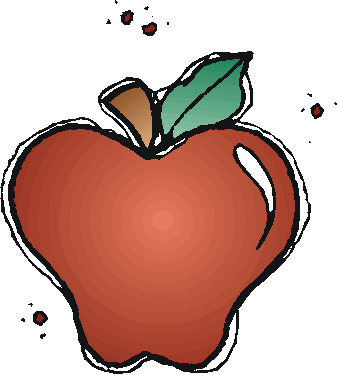 Cox Back to School Fair!
FREE Event!
Clark County NV
Back to School Fair!
FREE Event!
Nevada Partners
Back to School Fair!
FREE Event!
Parent and Guardian Guidance Checking Your Student Before Leaving Home
​
Summer School Meals & Meal Distribution
Clark County School District (CCSD) Food Service will provide drive-thru Food Distribution Sites beginning Wednesday, July 20 through Friday, August 5, 2022. Children 2-18 years of age are eligible for the free school meals. Families will be able to pick up "grab and go" meals at 17 Food Distribution Sites districtwide in accordance with recently passed federal legislation.
The parking lot Food Distribution Sites will be open from 7-9 a.m. Monday through Friday through August 5. Breakfast and lunch will be provided daily. Three days worth of meals will be provided on each Friday during this period to ensure children are provided with weekend meals. Parents/Guardians are able to pick up meals for their child.
The following sites will be open to all families:
Basic Academy of International Studies - 400 Palo Verde Dr., Henderson, NV 89015

Centennial High School - 10200 Centennial Pkwy., Las Vegas, NV 89149

Cheyenne High School - 3200 W. Alexander Rd., N. Las Vegas, NV 89032

Cimarron-Memorial High School - 2301 N. Tenaya Way, Las Vegas, NV 89128

Ed W. Clark High School - 4291 W. Pennwood Ave., Las Vegas, NV 89102

Del Sol Academy of the Performing Arts - 3100 E. Patrick Ln., Las Vegas, NV 89120

Desert Pines High School - 3800 Harris Ave., Las Vegas, NV 89110

Las Vegas High School - 6500 E. Sahara Ave., Las Vegas, NV 89142

Mojave High School - 5302 Goldfield St., N. Las Vegas, NV 89031

Shadow Ridge High School - 5050 Brent Ln., Las Vegas, NV 89131

Sierra Vista High School - 8100 W. Robindale Rd., Las Vegas, NV 89113

Silverado High School - 1650 Silver Hawk Ave., Las Vegas, NV 89123

Spring Valley High School - 3750 S. Buffalo Dr., Las Vegas, NV 89147

Valley High School - 2839 S. Burnham Ave., Las Vegas, NV 89169

West Career and Technical Academy - 11945 W. Charleston Blvd., Las Vegas, NV 89135

Western High School - 4601 W. Bonanza Rd., Las Vegas, NV 89107

West Prep High School - 2050 W. Saphire Stone Ave., Las Vegas, NV 89106
For more information on daily menus, visit ccsd.nutrislice.com.
​
​
​
​
FAQ 21-22
Click Here to check Out Derfelt's FAQ for the latest and greatest news
School Information Letter
Click here for more important school information